13 ultimate Pros and Cons of Outsourcing & Offshoring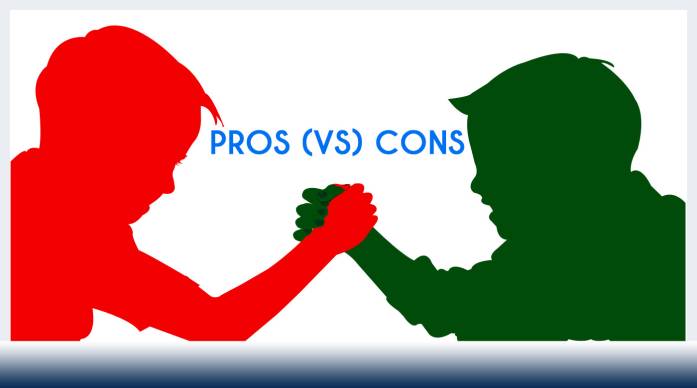 What is meant by Outsourcing?
Outsourcing - When your company designates another company to undertake any part of your business ventures.
What is meant by Offshoring?
Offshoring - Outsourcing to an organization located in a different country.
Offshore outsourcing is desired by numerous companies considering the premier factors like quality, access to resources & tools, time, cost etc.
This post primarily reveals the top 13 pros and cons of Outsourcing you should know before you outsource. Also it reveals how offshore companies would tackle cons of outsourcing for a win-win state for them and their Clients.
Pros of Outsourcing and Offshoring:
Massive Financial Savings
Extremely Diminished Cost
Access to Highly Proficient and Systematic Team
Rapid delivery time
Tremendous focus on chief sectors
Acquiring Robust Versatility
Lowering mighty risks
Cons of Outsourcing and Offshoring:
Language, time zone & cultural barriers
Anticipated Quality (vs.) Huge Cost
Habitual delivery delays
Delayed support
Disclosing confidential elements
Slipping control over operations
But before an in-depth analysis towards advantages and disadvantages of outsourcing, first you need to brainstorm your company's current position. It's important that you decide whether your company really needs to outsource in the first place.
So, first let us take a look on how to identify the necessity to outsource and then the pros and cons of outsourcing and offshoring.
When should you outsource? If so, why choose Offshore?
List and prioritize your company's entire business activities into primary and secondary tasks.
Most of the productive companies outsource their secondary tasks to other companies who are specialized in those tasks. This strategy allows you to focus constantly on your foremost business mission. It increases your productivity when you are completely focusing on your core missions.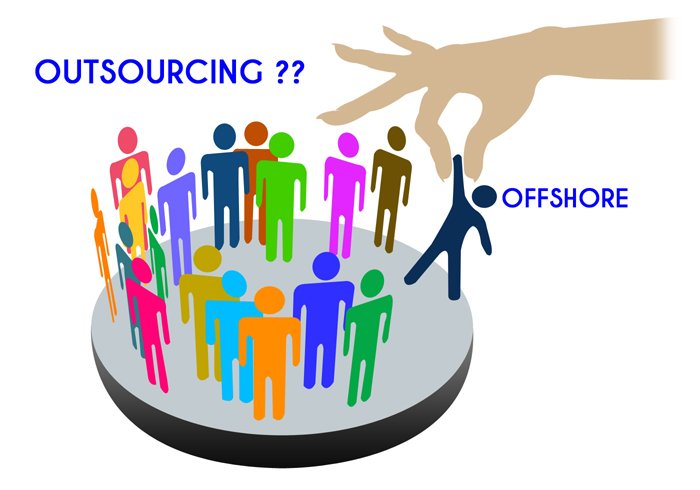 For instance, imagine if you are running a retail shop. Your company's primary activities involve inventory management, customer service, store administration, sales, etc.
Your consumer sales bills are generated in printed format. You tend to convert them to digital format for sophisticated future references. We can label this particular back office work as your secondary task. Even though the data entries of these bills are secondary, it is essential to digitize it.
At this instant, you can outsource your data entry assignment to a professional data entry service company.
Related Article : Outsourcing Data Entry? 6 Reasons to choose Offshore Services.
Wal-Mart, a multinational retail corporation outsources its data entry work (Digitization of the shopping bills). They believe in outsourcing because it's the peerless cost effective solution for accomplishing their non-primary tasks.
As far as outsourcing is concerned, offshore plays a significant role as it can deliver first-rate quality at low cost within fixed time. We are preferred by top industrial organizations belonging to different niches like financial, retail, logistics, healthcare etc. Moreover large onshore companies outsource to offshore partners to stay competitive in regards to quality and price to their opponents in the market.
Now let's see the pros and cons of outsourcing & offshoring.
Pros of Outsourcing and Offshoring:
Outsourcing to a professional onshore or offshore service provider or consultant benefits you in numerous scenarios as follows:-
1. Massive Financial Savings:
There is always a huge financial savings upon outsourcing and finishing the particular exercise.
The savings you get are much obvious that you don't have to spend your time and money on resources (or) tools, technology or even infrastructure. These reinforcements are pre-arranged and applied to your project by your preferred outsourced partner.
After equating the job performed between your in-house team and outsourced team, it's coherent that outsourcing or offshoring will cost you much lesser.
2. Extremely Diminished Cost:
The real objective of outsourcing is to slash down your operational cost. When outsourced to offshore, you can save 40-60% of your operational and maintenance costs.
For instance consider hiring a website developer for your company.
According to Indeed, a top website to hire externally, the average wage of the US HTML website developer in 2015 is USD $23,000 annually.
In UK, web Developer's average salary is around £24,768 i.e. USD $38,234 per year.
But an Indian website developer's salary is USD $3608.24 annually.
This huge difference exhorts us to quote you a competitive price.
3. Access to Highly Proficient and Systematic Team:
By choosing an excellent offshore service provider, your outsourced task will be handled by a team of technical experts in that specific vertical. Our teams are well known and organized enough to deliver top notch quality results as expected.
With all available resources, skilled experts, and management team in hand, we always provide an excellent offshoring experience to you.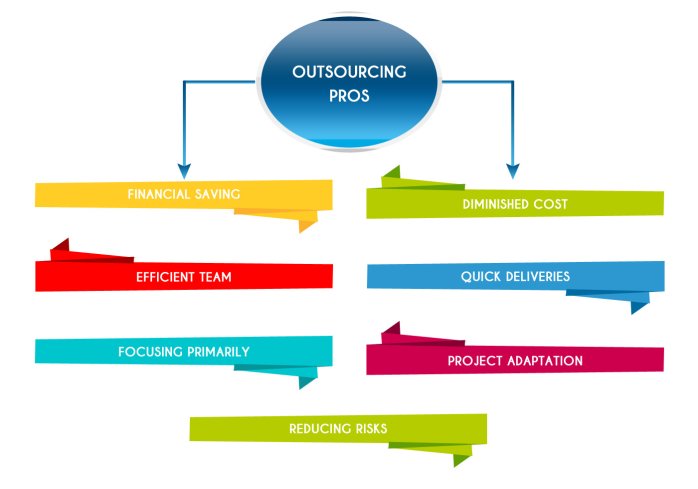 4. Rapid delivery time:
Offshore companies can build an entire team with the same cost you spend on hiring an employee in-house.
With multiple productions and quality teams, we are able to process the workflow rapidly without any setbacks. This allows us to deliver quality results in short time.
5. Tremendous focus on chief sectors:
Outsourcing frees you to focus and spend your time and resources towards your company's core achievement. This occurs because all the backend support processes are being automated by your offshore partner.
It in turn improves your company's productivity since it will keep you focused on achieving your primary mission rather than losing control by multi-tasking the secondary missions.
Also, innovated new ideas and strategies for betterment can be implemented without any stress.
6. Acquiring Robust Versatility:
Outsourcing companies assign the production team according to your requirements. Huge workforce, abundant tools and productive management team empower us to adapt to small, medium and large sized assignments.
We are always flexible enough to function on 24/7 basis by operating on multiple shifts to complete your task on time.
7. Lowering mighty risks:
A magnificent outsourcing team shares and minimizes your financial risks substantially. Expenses involved in purchasing the necessary software tools, hiring new employees, extending infrastructure are averted completely which in turn will save you huge bucks.
Outsourcing companies are solely accountable for their entire operations. We ensure that you get the standardized service every time you outsource. We eliminate your agitations towards significant attributes such as quality, time and cost.
Cons of Outsourcing and Offshoring:
1. Language, time zone & cultural barriers:
Whenever your company outsources a specific task to offshore, language and culture appears to be crucial hurdles for successful execution of the project. It occurs obviously since your offshoring partner's first language is not English. The difference in accents issue drives to misconceptions if your outsourced partner doesn't clearly understand your enterprise necessities.
You and your offshore partner are culturally diversified. This cultural contrast may lead to miscommunication which will reflect on their performance.
Offshore outsourcing companies have different time zone compared to yours. For example, if you are from the US, consider that you have outsourced your company's website work to a web development company in India. If you are in the urge of doing few amendments to your requirements, you can't get in touch with them in their non-working hours. It's because Indian time is 9 hours and 30 minutes ahead of Washington, DC, USA.
2. Anticipated Quality (vs.) Huge Cost:
The principal objective of outsourcing is to lessen the cost involved in executing that particular assignment.
Some offshore companies promise an optimum solution for a very low quotation. There is a probability that quality of the end product may not fulfill your expectations.
On working with Biggie offshore companies, quality depreciation will be eradicated, but the cost of services may be pretty high. Maintaining the first-rate quality for a very low cost is the massive challenge faced by most outsourcing companies.
3. Habitual delivery delays:
By outsourcing to an unequipped offshore partner, there will always be an excuse in regards to delivery of the assigned task in time.
Even though delays are caused by numerous elements, the outsourced service provider is solely responsible for the on time delivery with assured quality. If these delays are more frequent from your service provider, then it's definitely going to reflect on winding up your core competencies.
These high turnaround times persuade you to follow the outsourced company for getting the reason behind the delay. This leads to further unnecessary back to back follow-ups.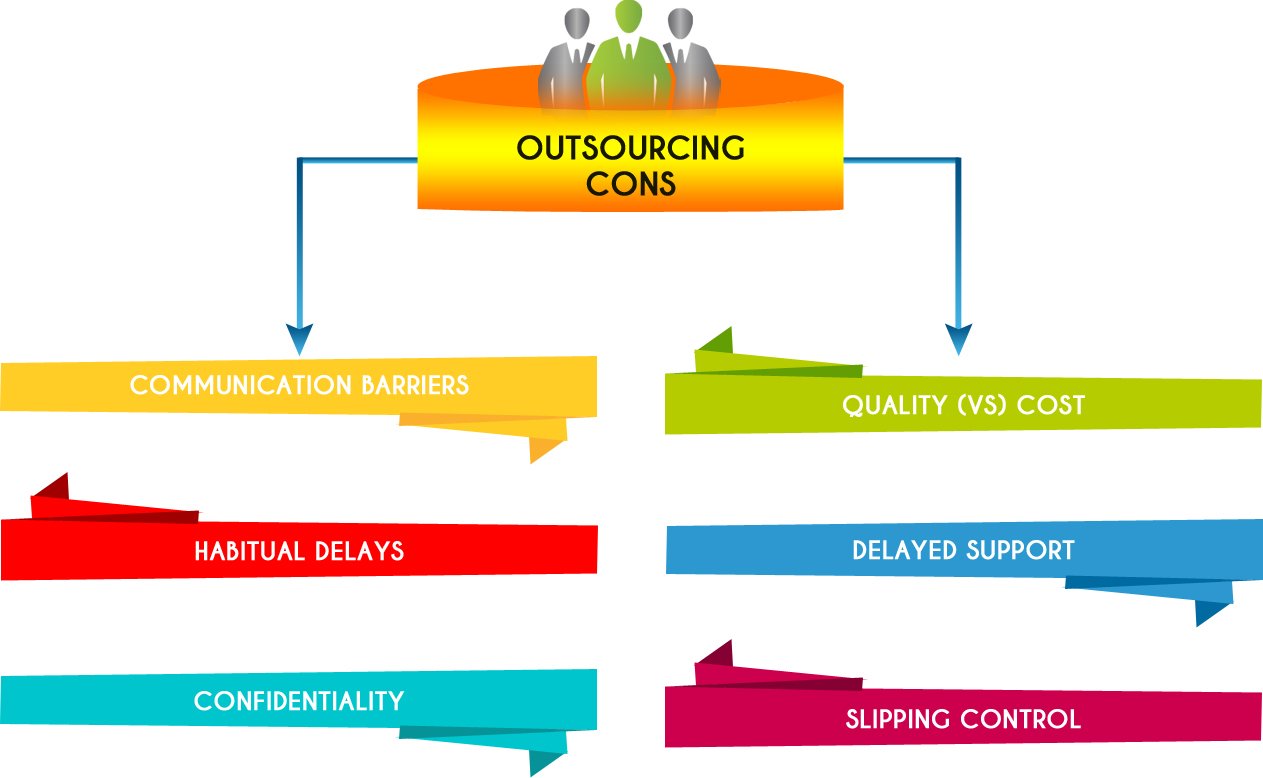 4. Delayed support:
Your outsourcing company will be working with multiple Clients simultaneously. This apparently shows that the production team will not spend their entire time and resources working on your project.
Requesting project status on an ad hoc state will be responded little lower as you will be queued. This reduced focus and delayed support towards your campaign may annoy you at high stake stages.
5. Disclosing confidential elements:
Your company's greatest asset is the data that you process. You have to maintain the confidentiality in order to protect your data from being exploited by the outsourcing company.
Just imagine if you are an author. You have written a new book and outsourced your formatting part to an EBook conversion service provider. There comes a huge risk in sharing the manuscript with the e-book formatting company if they are non-professionals.
Yes, there is a possible risk involved in sharing your sensitive data if they misuse or disclose it to a third party.
6. Slipping control over operations:
Signing up with an inefficient outsourcing partner leads to delay in end delivery with quality which in turn paves way for inconvenience and regrets.
Eventually, you will start losing up your authority over the outsourced service provider. Low quality and high turnaround time undermine your business responsibility since you will have no longer control over the workflow. Replacing them quickly with another service provider is going to cost you even more.
These are the pros and cons of outsourcing and offshoring.
How efficient offshore firms wipe out cons of Outsourcing?
Outsourcing needs to be successful from your company's perspective for a substantial growth every year.
A predominant offshore service provider like us having experienced these barriers. We overcame and progressed through continuous improvement by implementing the following strategies to achieve high standards in outsourcing.
1. Language & Culture:
For offshore Indian companies, speaking English and understanding your culture has not been a major issue. We have adapted and hired excellent management team to communicate with you efficiently.
2. Time Zone:
We are engaging with multiple Clients from various countries with distinct time zones. So we organize multiple shifts and aid you 24*7 in production, status and support.
3. Leisure support:
It is a fact that we handle synchronized tasks. But once we start working on your campaign, our management team will support you through Email, phone or instant messenger to keep you updated about the status and to assist you on any further queries.
4. Delayed deliveries:
Hiring abundant team of quality experts in our vertical is the best solution to avoid delivery delays. We can handle any volume and still come out with superior quality within the allotted time.
5. Quality (vs.) Cost:
We quote the appropriate competitive cost available in the market. Once agreed with the turnaround time and cost, our execution begins. Our production, quality control and delivery team are proficient enough to drive top-grade quality results on time. That is how we retain our Clients and stay competitive.
6. Slipping control over operations :
We are very clear in your outsourcing objectives right from the initiation of the project. We always keep you on authority and fulfill you with our professional service. We always tend to deliver quality output before the agreed time.
7. Confidentiality:
Service Level Agreement or any other legal documents strengthening confidentiality will be signed with you before undertaking the project. We honor your agreement and severe measures are taken to protect and prevent from disclosing it to any third party at any cost.
These pros and cons of outsourcing and offshoring enlighten you to choose your appropriate offshore service provider wisely. Whenever you prefer an offshore service provider make sure that they are well ordered and able to by-pass these barriers well enough to bring a win-win situation.
So for a better outsourcing success, foresee a reconcilable target, agreeing with quality dominating price base, excellent communication and maintaining updated legal documents with your service provider.