Outsourcing Data Entry? 6 Reasons to choose Offshore Services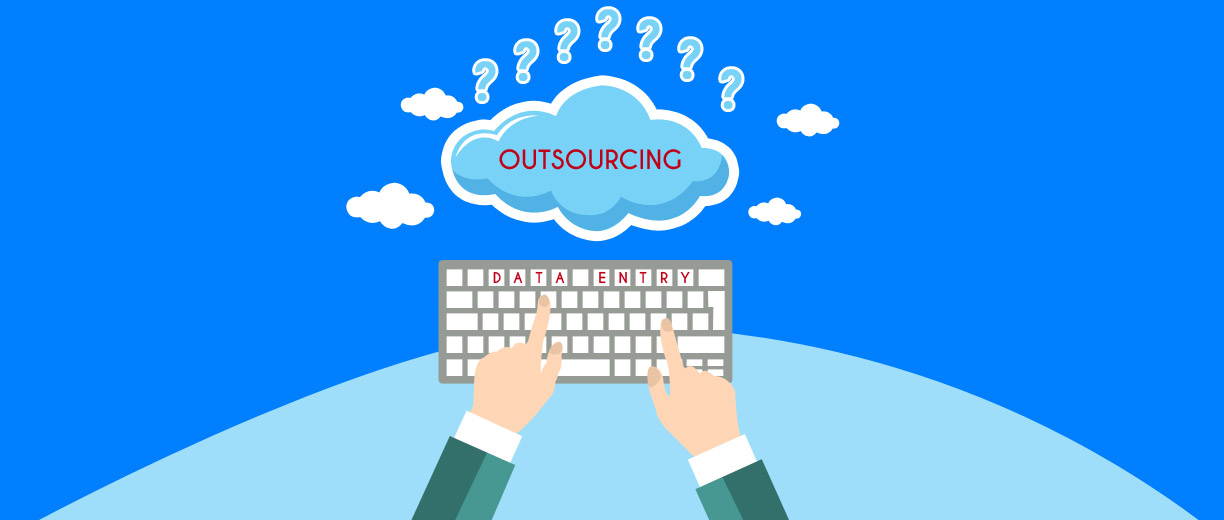 Outsourcing Data Entry is the prime solution opted by most companies for all kinds of back office data entry needs.
In day to day business world, numerous organizations under different categories such as educational institutions, finance, retail, health, logistics industry, etc collect data of their consumers using invoices, bills, forms, surveys etc. Such consumer database mainly includes name, address, phone numbers, email address, industry specific information, etc. This data may be in any format such as paper document, hand written, hard copy etc.
These data must be accumulated, sorted out and transformed into pure computerized format i.e. electronic format. Hence it will be easy and comfortable for you to fetch and update the information anytime in future. Data in electronic formats make all the information easily accessible thereby easing day to day operations.
For performing data entry, you can either organize an internal team for doing it yourself (DIY) or outsource to an efficient data entry service provider. Most companies prefer and recommend outsourcing data entry as a profound and reliable solution for digitizing their data.
Before letting you know the reasons to choose offshore for outsourcing data entry, it's really significant for you to comprehend which of the above practices will benefit your company practically and economically.
Data entry outsourcing (or) Multi-tasking - Which one wins?
Data entry outsourcing (or) Multitasking with my internal operators? It is the most frequent query raised by many organizations when they are looking to import their data electronically.
Whatever the industry your company belongs to- Finance, Health, Education, E-commerce, Retail, Transportation, Logistics & Shipping etc, your company's primary activities must be planning, designing, production, marketing, sales, customer retention, etc. Instead of focusing on your company's ultimate activities, if you are managing to do your non-core activities like data entry and conversion of paper into e-format with your in-house team, it will definitely slow you down from achieving your company's core objective.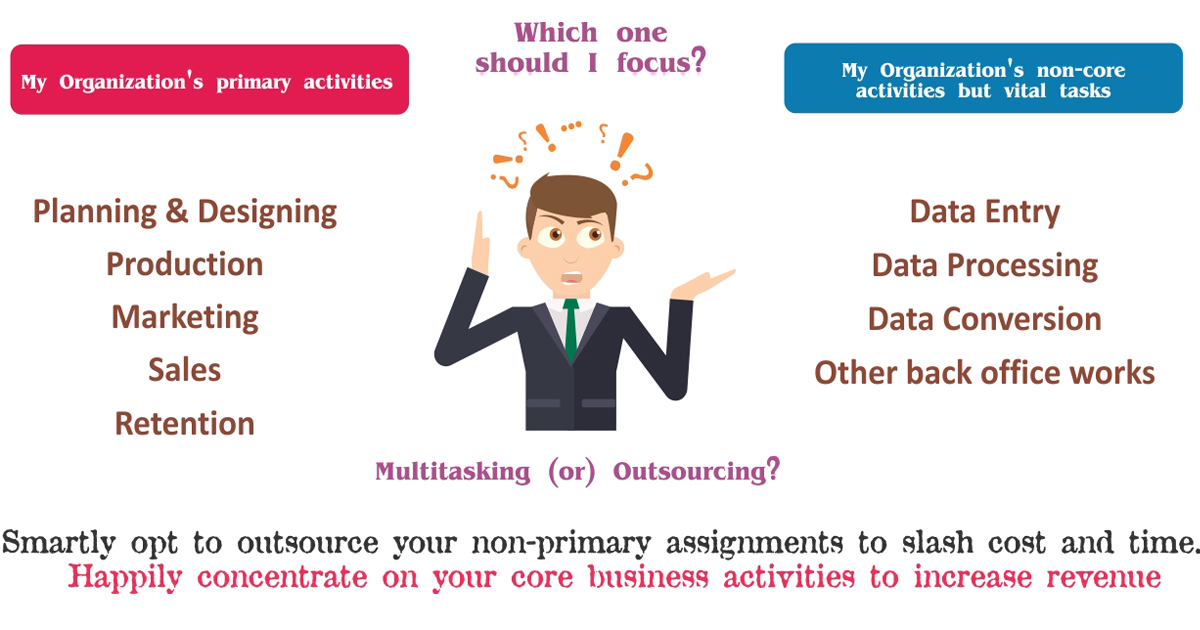 This practice of multi tasking both your primary and non-core activities will neither save your time nor money. Actually it will consume much time and cost to complete the two tasks simultaneously. It will create a negative impact on your productivity.
"You can do two things at once, but you can't focus effectively on two things at once"
- Gary W. Keller, co-founder of Keller Williams Realty." in italics.
According to Harvard Business Review's research, multitasking lowers your productivity by 40% and also Intelligence Quotient IQ) by 10%.
Looking into the current scenario, a company has to put in lot of efforts to perform data entry which involves capturing and entering data from various types of resources such as paper document, scanned image etc into the required e-formats.
If data entry is done through your internal team, it will result in increased operational costs and time consumption. Data entry outsourcing always proves to be an elegant solution for your data entry needs which will benefit you more than just money.
Offshore data entry services: The ultimate outsourcing solution
Offshore data entry services always serves as an ideal answer when it comes to outsourcing data entry.
The common myth about offshore outsourcing is that you will not have enough control over the offshore team. A well organized and experienced offshore data entry services team will always work following your guidelines and complete the given task within the pre-agreed time. We always stick to this speculation to furnish you a sublime experience on offshore outsourcing.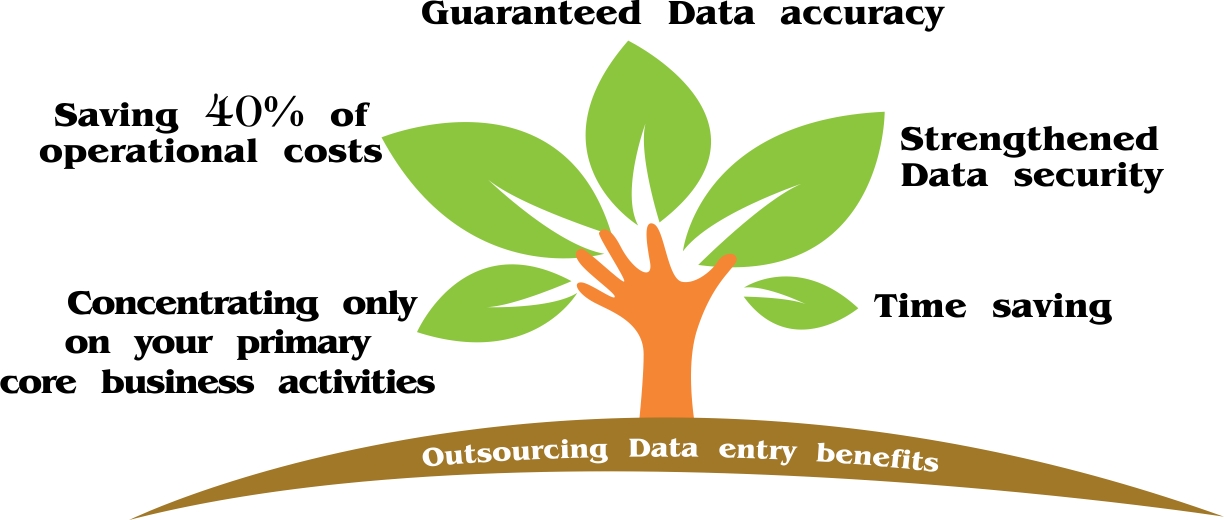 A typical example to highlight offshore data entry services is that you can hire a productive data entry operator at $12 -$15/hour in your company. But it's not the final costing figure. You have to spend on the software tools, operating cost around the team too. Again these expenses will increase more than you estimated. Just think whether you are going to spend such money on your non-core activity.
In order to overcome these hurdles, a professional data entry service provider comes in handy. We cut down your investments on buying new resources or tools which aid data entry and hiring new data entry operators at hourly rates as well as an official to monitor them.
Offshore companies like Apoyo Corp benefit you enormously towards cost, quality, time, data security, flexibility, etc. So it's always better to leave it to the professional offshore data entry services and leverage your revenue by concentrating only on your prime missions.
Outsourcing data entry services to Offshore - How it benefits you?
Outsourcing data entry services to offshore companies like us benefits your company in six different scenarios as follows.

High standard output
Offshore companies guarantee high grade results when outsourced. We are always able to deliver excellent output by satisfying your expectations every time. We follow the strategy of assigning the same work to two different teams. On completion, we compare the results so obtained to reach an error free output by eliminating all typo errors. This output file obtained from double keying is reviewed and quality checked by our Quality Analysis team to eradicate all kinds of errors thus ensuring utmost accuracy. This tactical approach enables us to maintain high standards in all deliverables.

Fair pricing
Hiring an in-house data entry operator at a fixed rate/hour for your non-core data entry needs can be time and cost consuming. This act may divert your focus from your day to day business activities which will reflect on your productivity. Hence you can wisely hire an entire offshore data entry team with skilled professionals to produce high end results at comparatively minimal costs. The most favorable factor in outsourcing to us is that the payouts are done only after the completed projects are handed over and satisfies you in all aspects.

Quick Processing Time
We pre-determine the project cost and the delivery time prior to initiation of our workflow. This facilitates you to concentrate on your significant business functions since you get a clear picture of the time your project gets delivered and the expenses involved. With these prefixed terms of cost and time, our data entry team heads towards completions before the agreed time with extreme quality.

Data Safety
To maintain our high standards and to address your concern over data security, all your source files and the completed projects are sent and received through our secured FTP server only. The data provided to us always remains safe and secure since your data is handled only by our in-house team.

Pliability
Pliability is ensured on outsourcing data entry services to Offshore since our data entry production team is ready to work around the clock in flexible shifts to complete the work within the pre-determined time.

Support
We support our Clients 24/7 with instant reports on the status of their files to maintain transparency and preserve a long term business relationship.
These factors exhibit clearly that Outsourcing data entry services to offshore companies not only benefits you with top-notch quality but also conserves your operational cost by 60%.
This post proves outright that outsourcing your data entry needs is always a better choice than performing it in-house.
Indeed, choosing offshore will always get you the most affordable data entry services.